To visitors: "May Tenrai Daystar shine down on you with blessings beyond sublime dreams!" Eirinth Blessing by Tonja Klein(c)2012.
~~~~~~~
LINKS FOR 2 SONG DEMOS BY PROJECT GROUP "BETWEEN WORLDS", WRITTEN BY TONJA KLEIN AND USED IN BOOK 1, WILL BE POSTED FOR SALE SOON – DEMO 1 IS ALREADY UP! CLICK PIC BELOW TO GO TO MUSIC DOWNLOAD PAGE!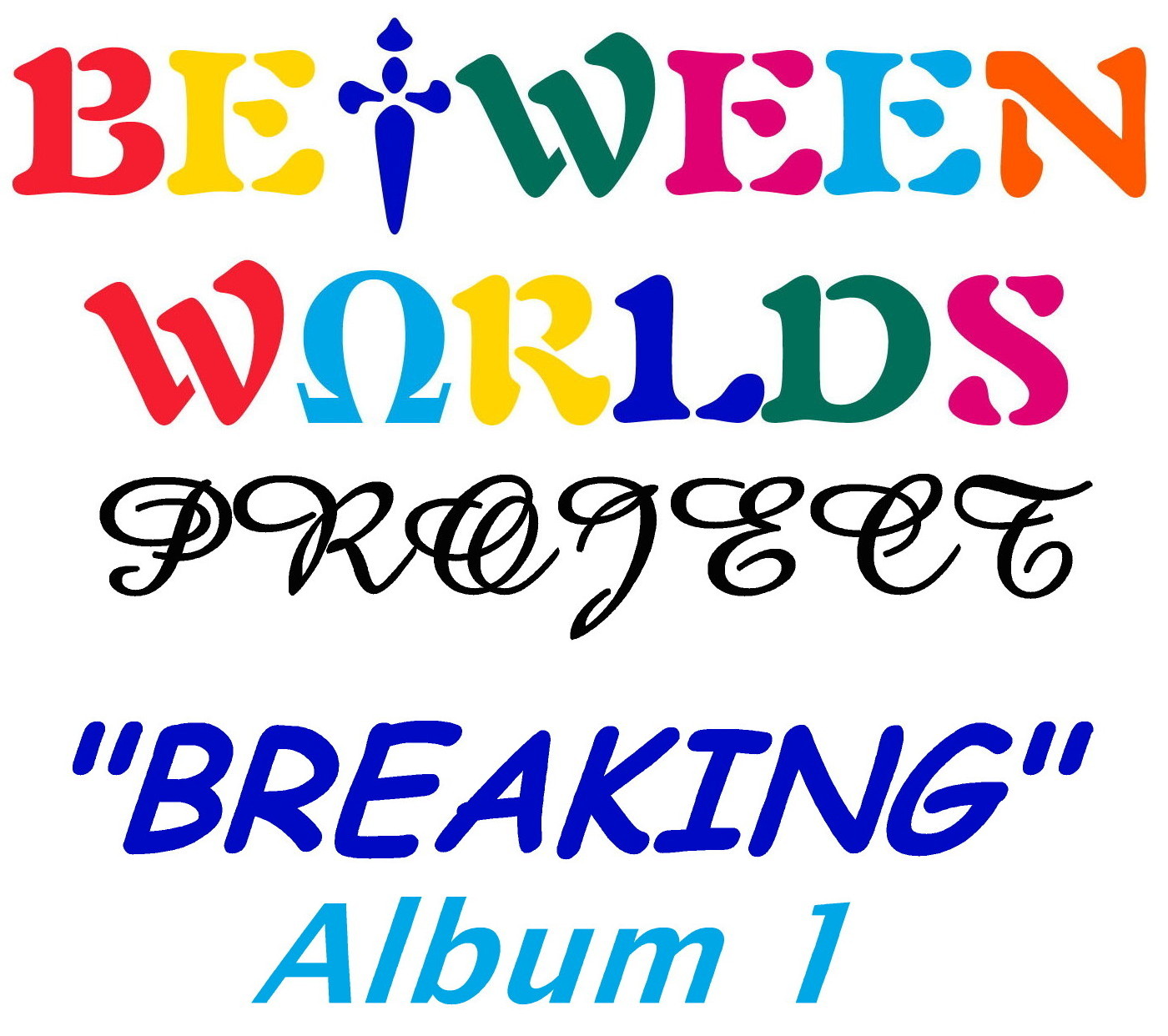 ~~~~~~~
Below is the online version of proposed book cover with previous copyright text for the first novel in the Rebirth of Eirinth Series, the Fantasy novel BREAKING THE SHACKLES by this project creator Tonja Klein. All artwork commissioned by Tonja Klein and created visually by freelance graphic artist "t0shirt" and noted as "t-shirt" on designs for promotional merchandise available on Cafe Press. ALL artwork owned and edited by Tonja Klein(c)2009-2014.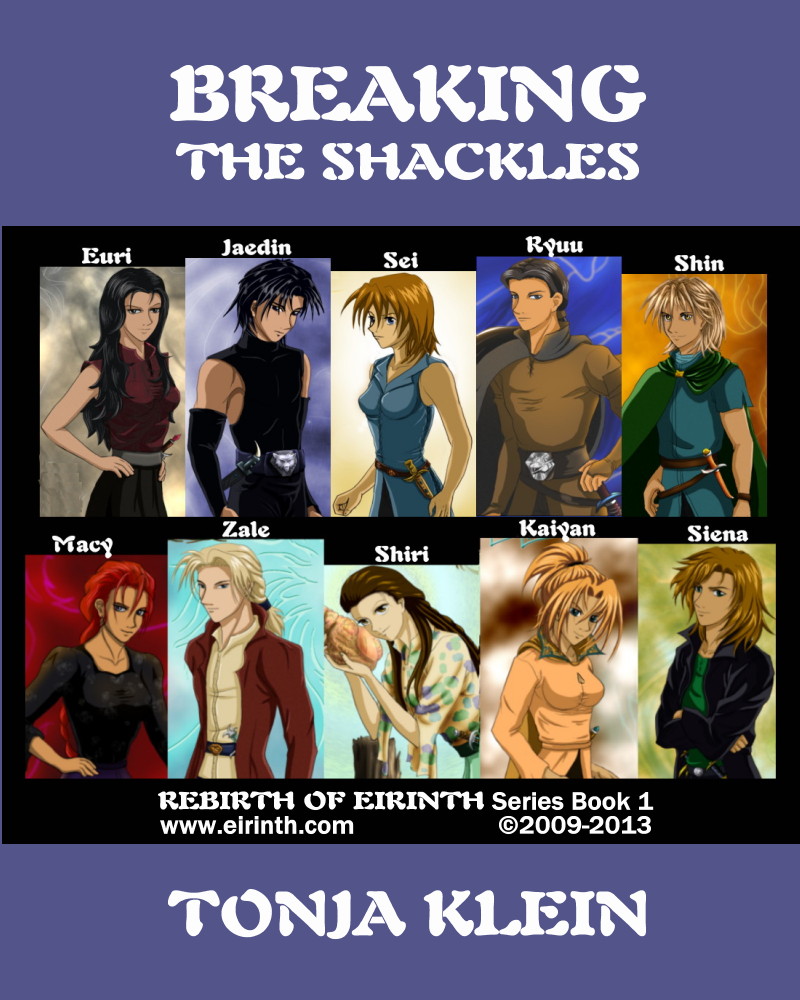 ~~~~~~~
*** BREAKING THE SHACKLES book promotional merchandise prices were set by Cafe Press. Tonja Klein only gets $2 per sale. Check to see if the item has a full image because some are coming up as only partial and that means "TK" didn't choose that item for the shop and Cafe Press added it without resizing the art like she did for those she chose. Your support IS really appreciated but make sure of the item images so you only get good product! Eirinth shop at: http://www.cafepress.com/eirinthshirtsetc
*** Original promo video with commissioned artwork and love song for BREAKING THE SHACKLES  written by owner Tonja Klein that will soon be professionally recorded in its entirety and released:  http://www.youtube.com/watch?v=eGe8fhT018k
View the pages, leave valid comments, and check for updates on the e-book to be available soon! Visit often, Eirinth-Seekers!
Scroll down to THOUGHTS ON *HOME section for current UPDATES from TK about this multimedia EIRINTH project!
*** ALL RIGHTS RESERVED BY TONJA KLEIN(c)2009-14 ***