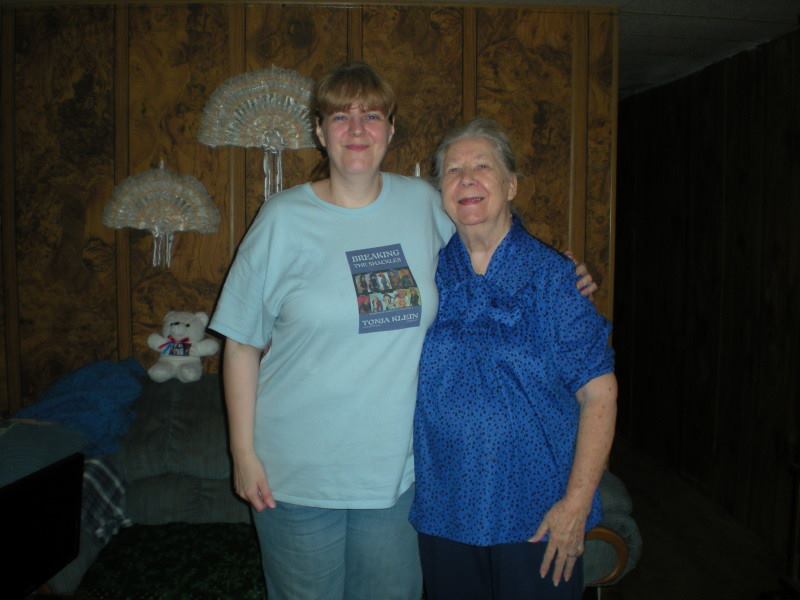 Author, Singer, Songwriter, Webpage Designer, and Image Editor Tonja Condray Klein  with her mother who inspired character Belva Riverside for BREAKING THE SHACKLES. TCK (TK) shown wearing her Eirinth promotion t-shirt she designed using artwork that she commissioned from her friend, amazing graphic artist Sara Sweitzer, known as t0shirt in the Japanese Anime community!
---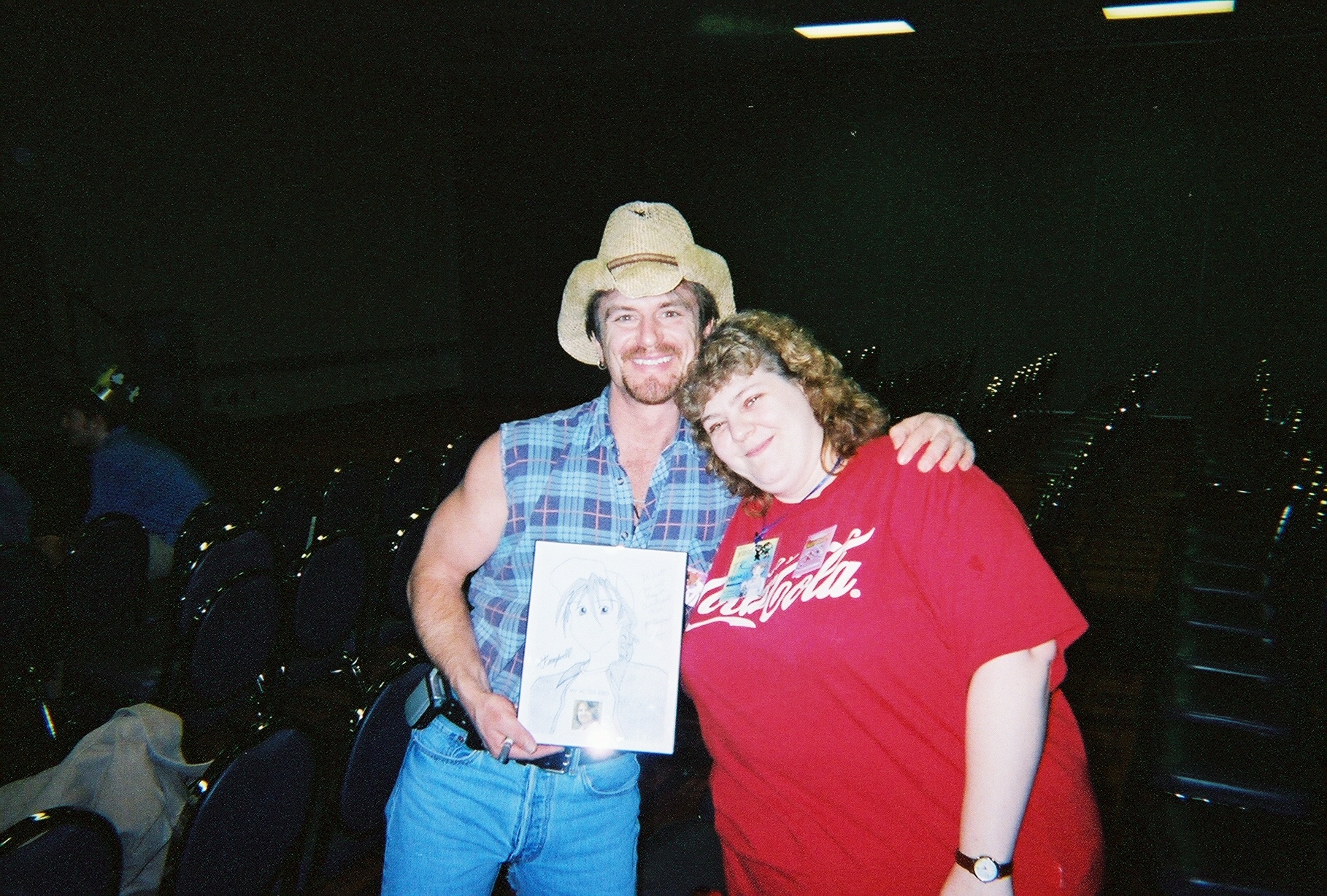 Tonja Condray Klein with Voice Actor Scott McNeil, the voice of Tonja's favorite Anime Character, Duo Maxwell in Gundam Wing. Scott is holding a picture of Duo that TK drew for him that has a real pic of Scott placed on Duo's shirt that says "alter ego". The pic above was taken several years before TK lost 100 pounds for her health and to be a positive influence for readers when doing expected book signings after her dimensional Fantasy novel  BREAKING THE SHACKLES was professionally published!
---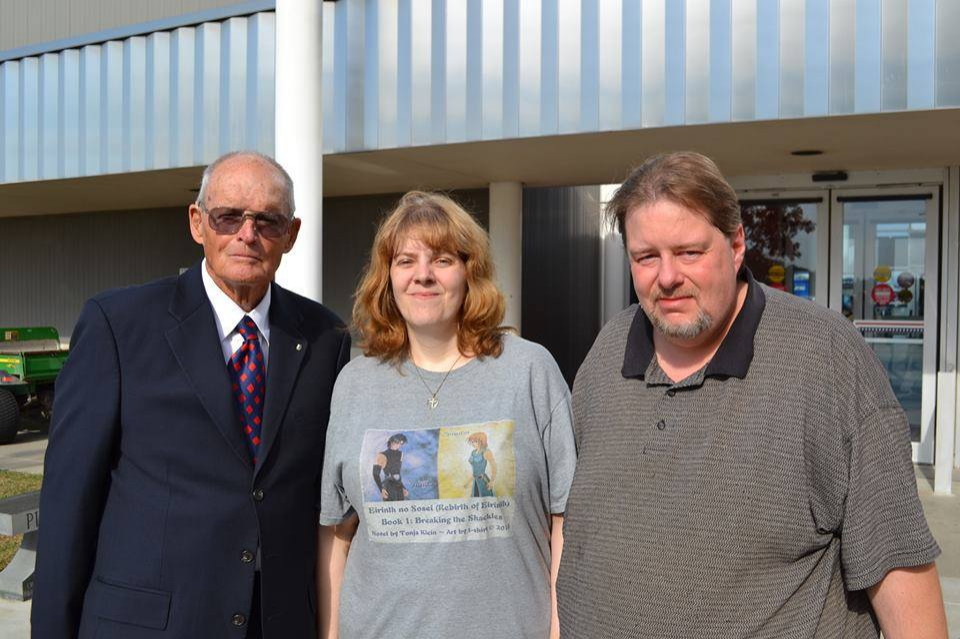 Picture taken outside Wright Patterson Air Force Museum when MOL documents were finally declassified on October 27, 2015! LEFT = Albert (Al) Crews, former astronaut trained for the MOL with other astronauts that were all finally acknowledged for this; MIDDLE = Tonja Condray Klein,  Fantasy Writer of BREAKING THE SHACKLES published 2016 and a reader of the  BLUE GEMINI novel series by Author Mike Jenne who sat beside her during this event and took this picture just after it for her and her husband to savor. RIGHT = Ken Klein, Tonja's Husband and also a reader of Author Mike Jenne's amazing Historical Fiction take on this era of Space Espionage that didn't quite reach the level of its Fictional version, but the MOL project still  led the way to many great technologies. Ken and Tonja were both thrilled to be mentioned in Book 3,  PALE BLUE, in the ACKNOWLEDGEMENTS  section for their support of this series that brought them to this moment of sharing history! THANK YOU TO MIKE JENNE AND ALL MOL PERSONNEL…copy.
---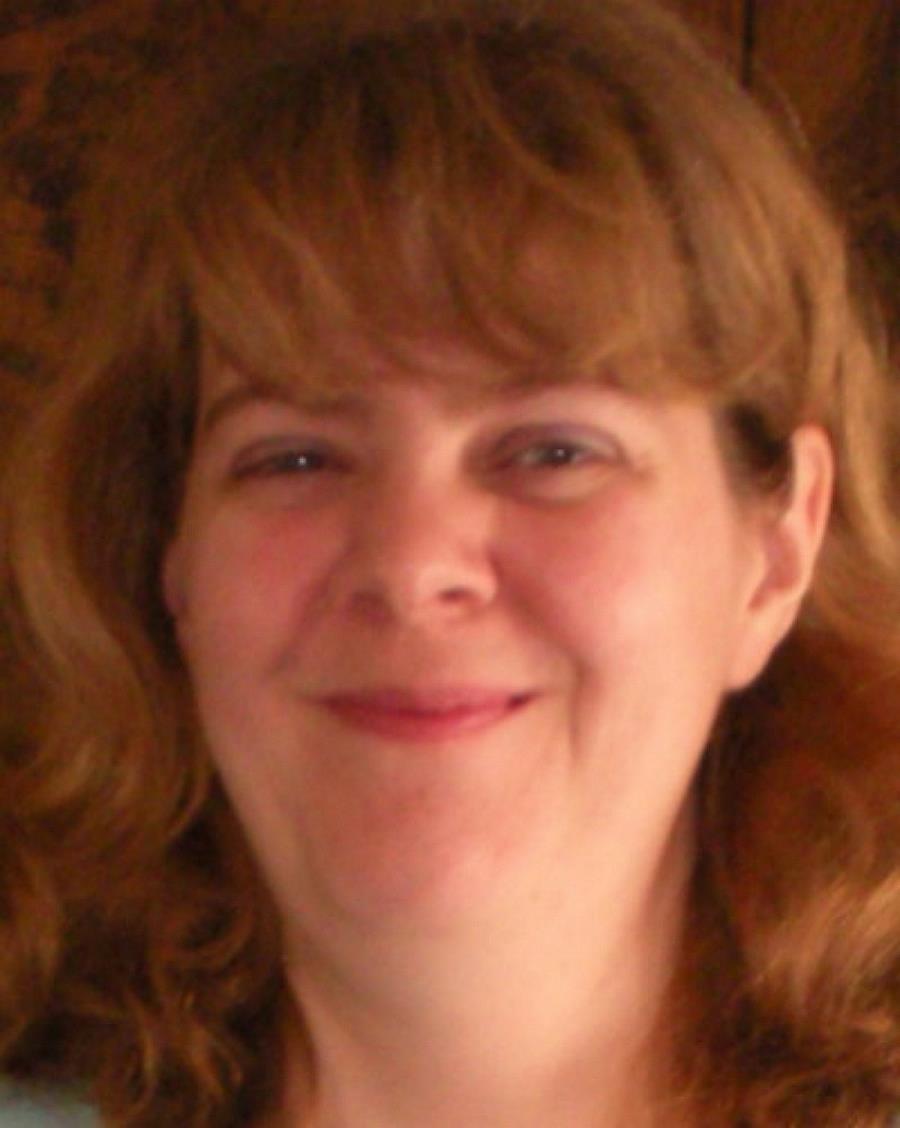 * TCK Bio *
TK has been writing since she was a child, creating fantasy worlds she dreamed others would visit in her own books someday. Placing two consecutive years in the local Optimist Club's "Freedom: Our Most Precious Heritage" writing contest while in high school as Tonja Condray. The two essays were included in the Northridge High School's writing publication "Berry Patch" .
As her writing changed, her love of Anime melded with her passion for traditional  Fantasy. She developed her original  Series with the touch of Japanese flavor,  calling it 'Eirinth no Sosei' in a Japanese format that she translated as 'Rebirth of Eirinth' – her proposed Series title.
While the first novel was being written the complex storyline developed. TK commissioned a fellow Anime fan and talented artist "t0shirt" to then create over thirty full-colored original character images to TK's specifications  while allowing artistic inspiration. Artwork was purchased to be used for promotion designs of BREAKING THE SHACKLES  and to give TK visuals of written characters whose story she had to tell.
Tonja has a Web Page Design Certificate from Edison Community College and almost two decades of work experience with business proof-reading, creating  business marketing flyers, and the editing of business graphics. This has given TK the skills needed to utilize the original artwork for the website and designing tee-shirts that she wears for marketing. 20 years in Customer Service  also has helped her to promote this  Novel's multimedia project.
Ken Klein (Tonja's Hubby since 07/07/00) and she live in Dayton, OH.  Tonja was a patient escort volunteer at Sycamore Hospital in Miamisburg until 2015 when she received the pin for 500 hours of service pin. TK is also a member of the ACFW, American Christian Fiction Writers. She professionally recorded several original songs that she wrote that are protected by BMI. Three have lyrics used in her novel. Her Cajun Gospel song "Dancin On The Wind" has been on the radio program "Sounds Of The Valley Hosted By Ron Short" several times and heard on local stations, online all over the world, and Smartphone apps. This program also did a spot for her Kindle Scout Campaign  when they played her song September 23rd and 27th, 2015. The song was also chosen as #7 in 2015 Fan Favorites Countdown for that same radio program.
Wearing personally-designed promo t-shirts everywhere, giving Eirinth website cards wherever opportunities arise in Dayton, OH and many surrounding areas, and creating an official Website and Facebook pages for the social media exposure over the past seven years should show her serious determination that a literary agent, book publisher, and anime or live production company should see as a commodity for the success of Eirinth in spite of any obstacle.
 BREAKING THE SHACKLES is ready to be a positive influence by inspiring readers to never give up when life gets too tough and to instead believe that each of us is meant for something more. No matter who you are, if you believe in the power of Divine Destiny, you can find the strength to change your own world through the Eternal power of Faith, Hope, and Love!
~ ALL RIGHTS RESERVED  TONJA CONDRAY KLEIN(c)2009-17 ~